CTM acquires travel agency SME-Focused Corp.
---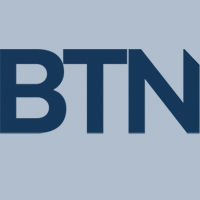 Australian travel management company Corporate Travel Management has acquired 1000 Mile Travel Group, a travel agency that focuses on managing small and medium-sized business travel through a setup of independent consultants, CTM announced on Friday.
CTM, which is listed in Australia, said in a financial filing that it had issued 106,366 shares to 1000 Mile owner Zazi Investment Trust "in return for the acquisition of 1000 Mile Travel Group". At current exchange rates and share prices, this values ​​the acquisition at approximately US$1.38 million.
1000 Mile primarily operates in Australia and the UK, according to CTM, through a "network of independent travel experts specializing in business travel services for SMEs".
CTM Founder and Managing Director Jamie Pherous said in a statement that 1000 Mile offered TMC's Lightning online booking tool for nearly a year, beginning a relationship where both parties have seen synergies.
"1000 Mile Travel Group is a very successful company that has developed a unique value proposition for agents who want to not only manage their own SME portfolio from home, but also grow that portfolio and provide the services demanded by corporate clients," according to Pherous. "We believe this acquisition will complement CTM's strategic business travel offering while delivering significant benefits to 1000 Mile Travel's independent agent network and their customers."
Pherous in the statement said CTM plans to introduce the 1000 Mile freelance consultant model to North America and the UK. "This model has never been in greater demand than in the post-pandemic environment," 1000 Mile Travel Founder and Managing Director Ben Ross said in a statement.
CTM has made acquisitions in recent years, buying travel management companies including Travel and Transport and the corporate businesses of Helloworld.