Enchanted Traveler Receives Coveted Presidential Small Travel Agency of the Year Award
---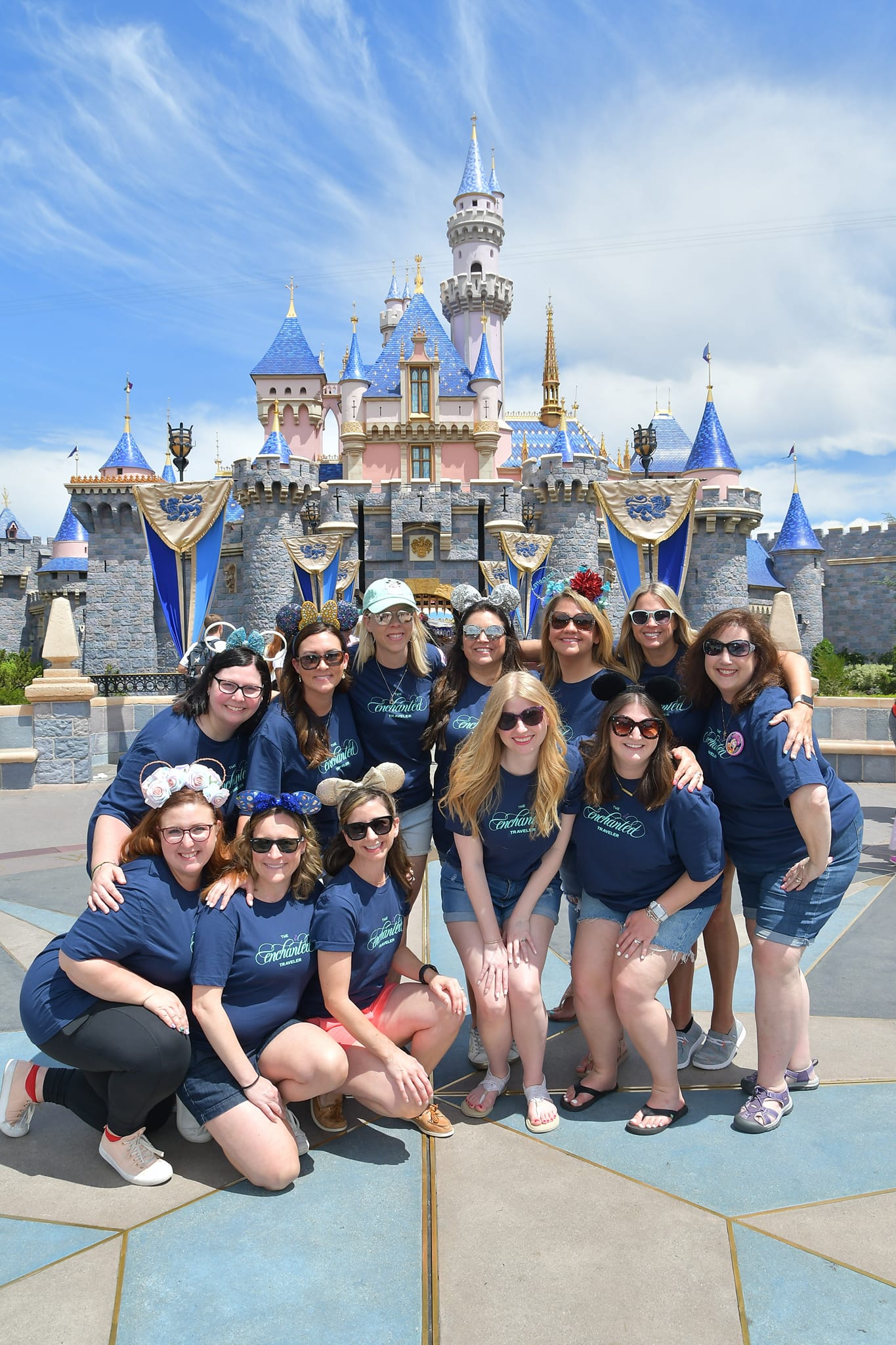 Travel Leaders Network, one of the largest sellers of luxury travel, cruises and tours, has given considerable recognition to Seattle travel agency The Enchanted Traveler, a Disney Certified Vacation Planner. The travel agency received the President's Circle Award for a Small Agency at the annual EDGE conference held in mid-June at the Gaylord Rockies Resort in Aurora, Colorado. The award recognizes agencies in three size categories with the most year-over-year growth by Travel Leaders Network Preferred Supplier Sales Standards. Travel advisors and industry partners, including airlines, cruise lines, hotels, resorts and tour operators from the United States and Canada, attended this prestigious event.
Sabrina Tinius, owner of The Enchanted Traveler, said of the award, "We are delighted to represent small travel agencies in this category as one of the highest performing affiliate member agencies of the Travel Leaders Network. This recognition shows that we take holiday planning seriously to a new level. We like to say that it's not our customer's job to know all the ins and outs of what they want for their family's Disney dream or tropical vacation. It's our job to help them find out. We just like to plan the intricate details.
The enchanted traveler and strategic travel plans are synonymous. Whether it's the perfect hotels, restaurants, activities, reservations, or theme park tour itineraries, custom Disney trip planning helps families take the stress out of the vacation. By engaging a travel consultant tasked with creating an experience that is as much about relaxation as it is about creating lasting memories, an easier trip to Disney or a tropical destination is now within easy reach of the traveler.
The agency begins the process with a free consultation to explore each client's version of their ideal trip. Within 48 hours, quotes for personalized adventures are created. Once an option is chosen, all booking and planning details are handled by The Enchanted Traveler staff. Then, customers receive a comprehensive guidebook to guide them through their journey; this is stress-free vacationing at its best.
For more information, visit https://www.theenchantedtraveler.com.
Contact:
Sabrina Tinius
Owner, The Enchanted Traveler
[email protected]
(253) 256-5041
About the Travel Leaders Network
Travel Leaders Network has approximately 5,700 locations in the United States and Canada.
About the Enchanted Traveler
The Enchanted Traveler is a Seattle travel agency specializing in Disney travel planning.