How IATA Travel Pass uses blockchain technology to keep passengers in control of their data
---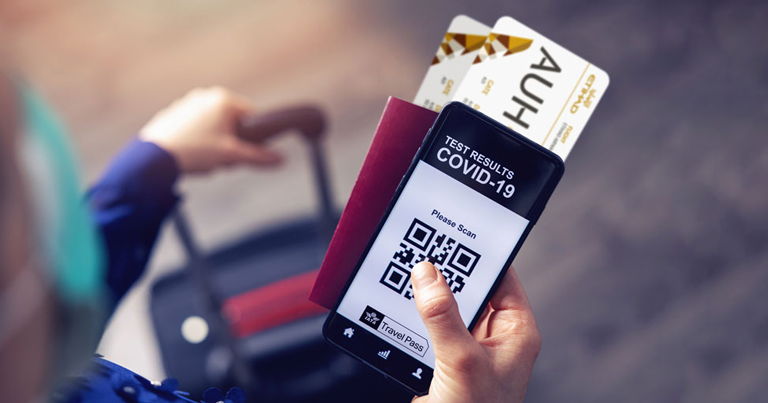 In December 2020, the International Air Transport Association (IATA) announced that it was developing a new digital health attestation solution that has the potential to reopen international travel and replace mandatory quarantine measures.
As more airlines announce trials of the IATA Travel Pass, which is expected to be released in the first quarter of 2021, FTE caught up with Alan Murray Hayden, Head Airport, Passenger and Security Products, to learn more about the technology behind the solution and how it can help restart global aviation.
So what is the Travel Pass? Travel Pass is a mobile application that will allow travelers to store and manage verified information about their health status, COVID-19 tests and vaccines, in accordance with any government requirements for testing or vaccine information. . The concept of the health passport has been around for some time – think yellow fever card – but digitizing it will lead to more security and efficiency than traditional paper-based processes.
"If we look at the bigger picture, what really drove this initiative is how the quarantine measures are having a big impact on the airline industry," Hayden told FTE. "Earlier in the year we saw that when the Canary Islands lifted their quarantine, airline load factors skyrocketed overnight. The solution to that is testing.
There is indeed an industry-wide consensus that testing is the right approach for ever-changing quarantine measures. However, Hayden points out that there are two main issues with testing: trust and scalability. He explains: "When people get tested, they show up with a piece of paper and people don't trust that. And the second point is that officers still have to check those paper documents. And that's what we're really trying to solve with this solution.
Designed with the passenger in mind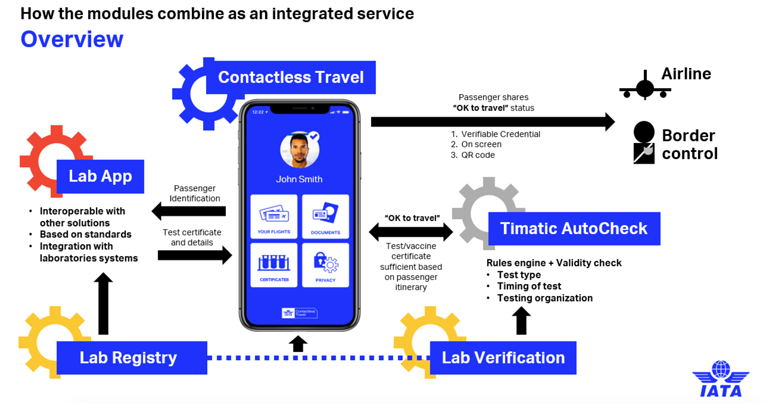 The IATA Travel Pass is primarily a tool for travelers, but it also communicates with governments, airlines, testing centers and vaccine providers to get verified information to those who need it in a safe and secure way.
Hayden explains that IATA has worked closely with the International Airlines Group (IAG) to develop the technology base into four independent components that can interact with each other. These modules include a Global Health Requirements Registry where the traveler can find specific information on travel, testing and vaccine requirements; a global register of testing/vaccination centers to identify testing centers and laboratories at the point of departure; Application Lab, which allows laboratories and authorized test centers to securely send test results or vaccination certificates to passengers; and a digital passport module.
The solution is designed to be offered as part of the airline's own mobile app, and the separate modules can work together as a complete end-to-end solution, or separately to complement systems that others are building.
"In the airline's app, passengers will be able to create a digital version of their passport, which is important when it comes to linking COVID-19 test results to the traveler's identity," says Hayden. . "Once the passenger has a digital version of their passport on their phone, they go to the lab and scan a QR code, which links the passport details to the lab, so they can verify the identity. of the person."
In addition, the solution is also based on the foundation of IATA's Timatic offering, which has provided reliable information on entry requirements to airlines and travelers for over 60 years. Once the passenger receives their test results, they send them to the Timatic system, which then confirms whether they are fit to travel.
"So passengers now have three key things on their phone – their digital passports, test results and what we call an 'ok to travel'. Passengers can then choose whether or not to share this data on the airline's app. They will be prompted to submit their data and if they click submit it will be sent to the airline. It's simple from a passenger perspective – literally with the click of a few buttons, the airline now has all the details of the passenger, and they are 100% sure the passenger can fly.
With the new app, IATA also hopes to address some of the bottlenecks that may be created once passenger numbers rebound again. "Replacing paper documents with an electronic version and using verifiable credentials will allow airlines to push all of this out of the airport, so passengers arrive fully documented," says Hayden.
Trials with SIA, BA, Etihad and Emirates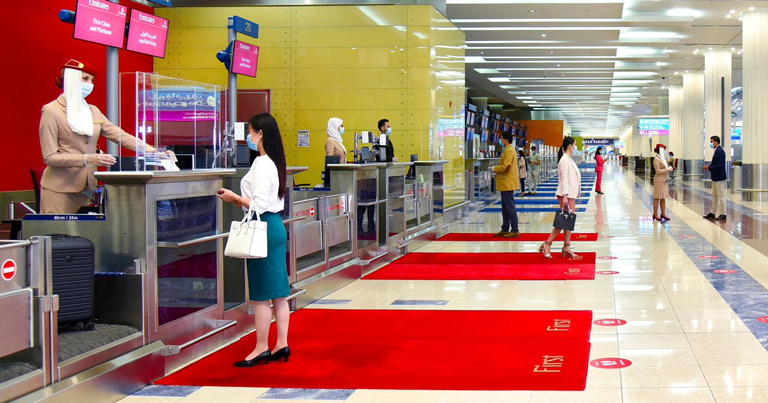 The app's first trials will begin in February with Singapore Airlines and British Airways, and this week Etihad and Emirates also announced trials starting in April.
Prior to a full roll-out, Emirates will implement Phase 1 in Dubai for validation of pre-departure COVID-19 PCR testing. In this initial phase, which is expected to start in April 2021, Emirates customers traveling from Dubai will be able to share their COVID-19 test status directly with the airline before they even reach the airport via the app, which will then populate automatically details about the recording system.
For Etihad Airways, the IATA travel pass will initially be offered to customers on select flights departing from Abu Dhabi in the first quarter of 2021. If successful, the pass will be extended to other destinations on the Etihad network.
Hayden also shared with FTE that IATA is in talks with 15 of the world's largest airlines to begin testing the solution in the coming months.
blockchain technology
The deployment of new and emerging technologies, such as digital health passports, however, poses a number of challenges, and protecting customer data is one of them. What is important to note about the Travel Pass solution is that it uses decentralized blockchain technology, ensuring that there is no central database that could be hacked to access personal information. "That's the beauty of the technology we use; it gives the passenger full control of their data. There is no central database and no one can hack into it. The passenger owns his data and shares it with the airline. It's so powerful and it's probably one of the earliest examples of blockchain technology being implemented in a way that benefits people," Hayden says.
Need for standardization
Additionally, now that COVID-19 vaccination continues apace, Hayden explains that the Travel Pass solution will be able to support both COVID-19 test results and vaccination. However, he urges the entire industry to look at the bigger picture. "What we need are electronic vaccination certificates. It's the only thing that will make society free again to do whatever it needs to do.
He adds: "And that's a part that IATA is pushing very hard for. Governments are focused on everyone getting vaccinated as a health issue, but the other part of the equation is proof of vaccination IATA is committed to working with the World Health Organization and others to achieve the necessary standardization.